I am not from the GTA and so before I started at York, I knew I'd have to find somewhere new to call home for the next four years.  Rather than live in a different part of the city and commute (topic of next blog post), I wanted to find accommodation as close to campus as possible.  As a mature student, I was not so keen on the traditional university residence lifestyle.  I soon found out that York offers on-campus apartment-style living, specifically for mature students!
The Benefits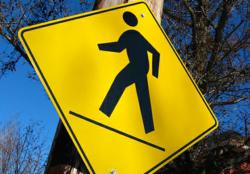 York's mature student housing options offer:
Independent living with more personal space and less noise
Full kitchens and private bathrooms
Choice of furnished or unfurnished units
On-site daycare
I especially love the fact that I can be in any of my classes within 10 minutes of stepping out the door!
The Buildings

There are 3 different mature student housing complexes at York:
Building #44 on your campus map
Townhouse-style living, with courtyards and balconies
Bachelor and 1 bedroom units, furnished
Buildings #45-48 on your campus map
4 high rise-style buildings
Bachelor, 1 and 2 bedrooms units, furnished and unfurnished


For more information or to apply for tenancy, visit York's Housing Service website.
The Village


Another popular option for housing is "The Village" – a neighbourhood located just south of the Keele campus.  Many of these privately-owned houses have been converted into "rooming houses" by property owners who rent to York University students.  It is important to note that The Village is off-campus and York University has no ownership or legal jurisdiction within this community.  Please refer to the article About "The Village" from Student Housing.  I would like to highlight the following tips for off-campus housing found in this article:
Know your rights
Ensure your living quarters are safe and secure and meet fire standards
Know your neighbours
Know your responsibilities (noise, cleanliness, garbage, etc.)
Attend to your own personal safety, including locking your doors
Make use of York's Campus Shuttle (where available) or the TTC
Program Emergency Services 911 and York Emergency 416.736.5333 on your cell phone
Read the article,  Good Neighbours Guide for Student Tenants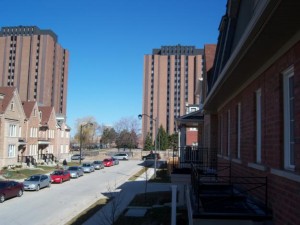 Whether you live on-campus or nearby in The Village, I'm sure you'll enjoy the benefits of more frequent trips to the university and avoiding the commute!




Next Blog Topic:  Transportation