In my last bog post, I discussed options for living within walking distance of the Keele campus.  This week I'd like to talk about options for getting to York if you don't live nearby.  The options are plentiful!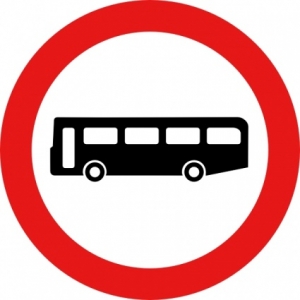 Commuting

York is known as a "commuter school" – and for good reason!  There are several transit companies that have routes which go to or through York's Keele campus.  These include:

Toronto Transit Commission (TTC)
11 routes including an express bus to Downsview subway station
GO Transit
Barrie GO Train line plus 7 routes East & West along Hwy. 407
Brampton Transit/Züm
Rapid transit route from downtown Brampton to York University
York Region Transit/Viva
5 routes serving the York region, including 2 rapid transit routes

NOTE:  TTC and GO Transit offer student discounts.  Click here for details.

Parking on Campus

If you prefer to drive yourself, you're going to want a place to park your car while you're in class.  Some of York's lots have hourly rates, while some lots are reserved and require a parking permit purchased from Parking Services.  3 parking garages on campus feature both hourly and reserved spaces.  Remember to apply for a permit early – some lots have a waiting list!

Village Parking

As I mentioned in my last blog post, The Village is a neighbourhood located just south of the Keele campus.  Many landlords rent out garage parking if their tenants do not own vehicles.  If you don't mind a 5–10 minute walk to class, this could be a great alternative if you can't get a campus parking permit.  Rates will depend on proximity to campus and be in the $75–90 range.  Try searching on kijiji.ca!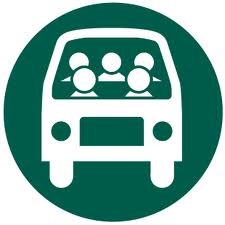 Carpool

This is a great way to share the cost of gas and parking, plus you're doing something good for the environment!  York University is one of the founding partners of Smart Commute NTV (North Toronto & Vaughn), a non-profit group that aims to reduce traffic congestion and advocates for sustainable transportation.  They provide a free, easy-to-use ride-matching system that helps York University staff and students find a carpool partner.  After you register your information on the site, you will instantly be given a list of matches for people commuting from within your neighbourhood.  Click here to begin!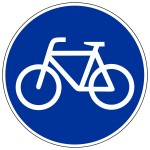 Bicycle

If you don't live too far away, why not get some exercise and cycle to York!  Click here for a map of bike racks and bike lockers on campus.  Those interested in using bike lockers (located in the Student Services and Arboretum parking garages) should e-mail transit@yorku.ca.  The City of Toronto provides cycling maps that show bicycle lanes, paths and routes to help you plan your trip.  If you would like route counseling on how to get to York University by bicycle, contact the City of Toronto Bicycle Ambassadors at ratsa@toronto.ca or (416) 392-7592.
So the only question left is, how will YOU get to York U?


Next Blog Topic:  Orientation